Alum Cliffs 3 Day Pack Rafting Adventure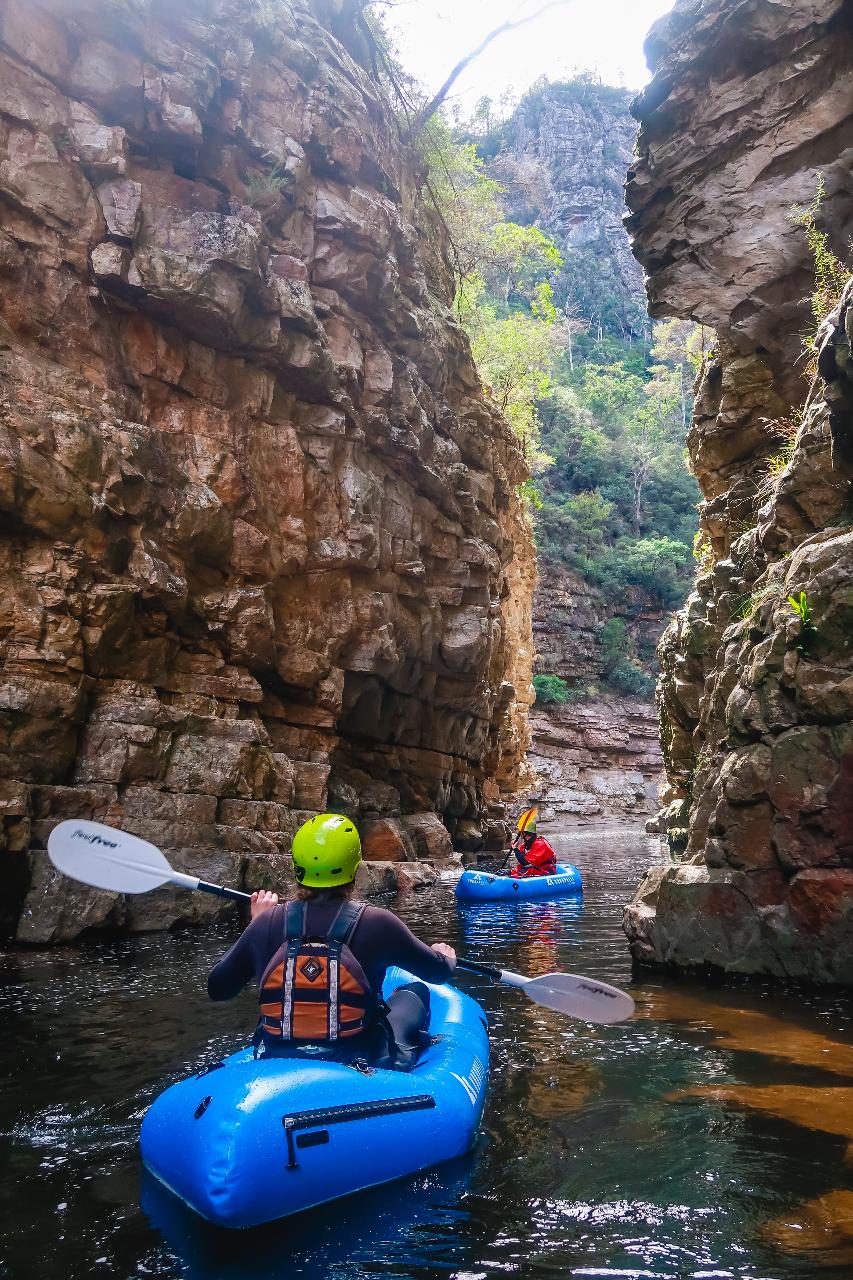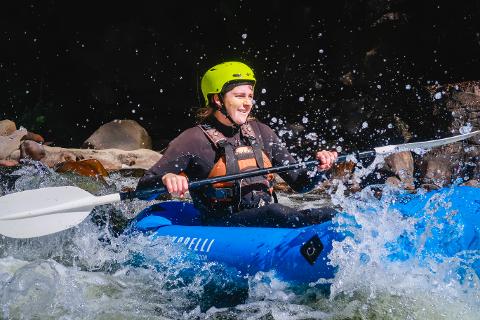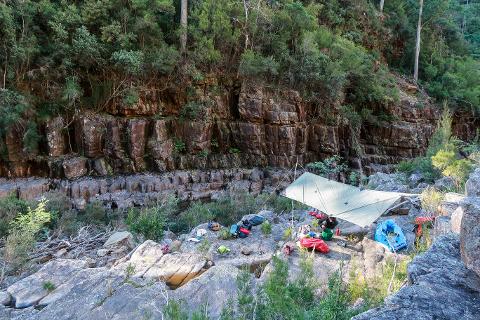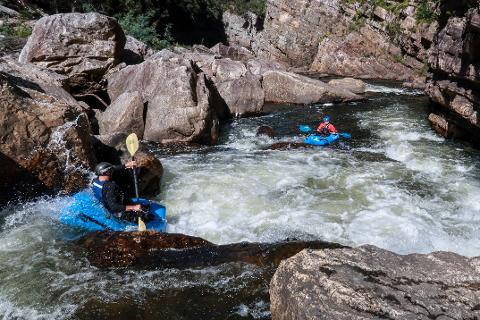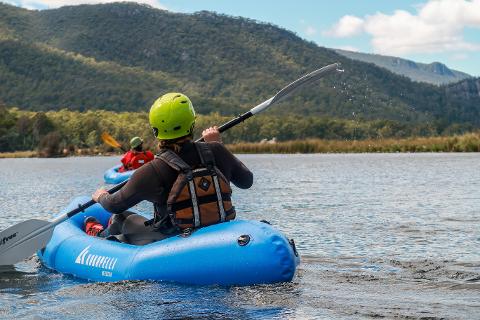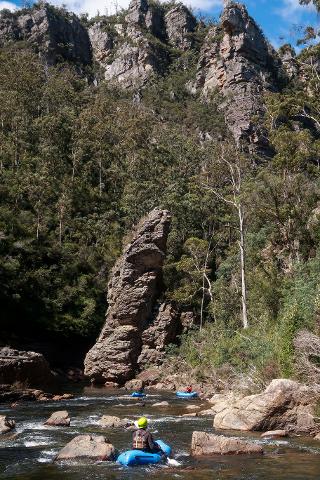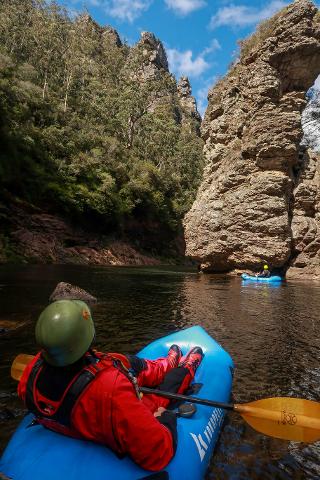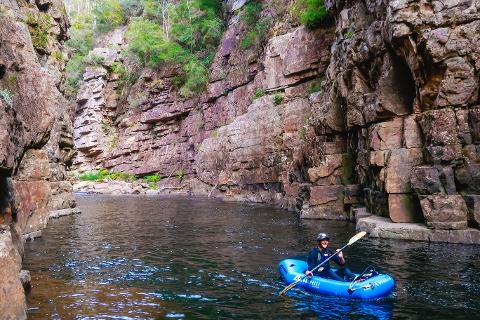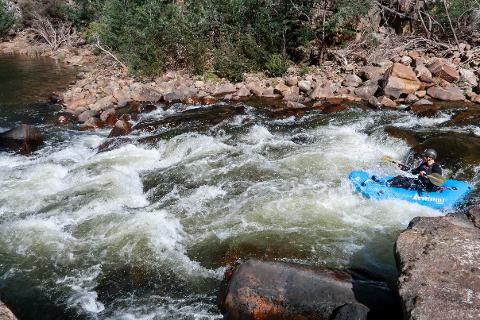 Duration: 3 Days (approx.)
Product code: AC
Three days pack rafting through a stunning gorge in the Tassie wilds. Packrafting is fast becoming a popular way of exploring the wilderness in Tasmania. These small, light weight inflatable boats offer the perfect combination of stability, performance and durability.
The trip begins in Launceston where we pick you up in our bus. From here we drive for a bit over an hour to the Mersey River. Here we will inflate the packrafts and pack them, have a delicious lunch and then get on the water.
The first 10km of this trip is nice and easy, with gentle grade 1 rapids, and provides an excellent opportunity to learn how to steer the boats. Guides will teach you about paddling technique, and the skills you will need in the gorge the following day. We make camp on night one right at the head of the gorge, with spectacular views of the cliffs.
Day two is the most intensive from a paddling point of view. We spend the whole day in the massive Alum Cliffs gorge, with grade two rapids and some that get into the grade 3 range. We camp in the guts of the gorge on night two.
Day three sees some more gorge paddling, including passing 'The Chasm' - a tight constriction in the river and one of the scenic highlights of the trip. We then emerge from the gorge and have more easy paddling to the take out, where we are met by the bus and drive back to Launceston.
Inclusions: Transfers from Launceston, all meals from lunch on day one to lunch on day three, most gear (you bring your own sleeping bag and mat and personal camp gear) and two guides.